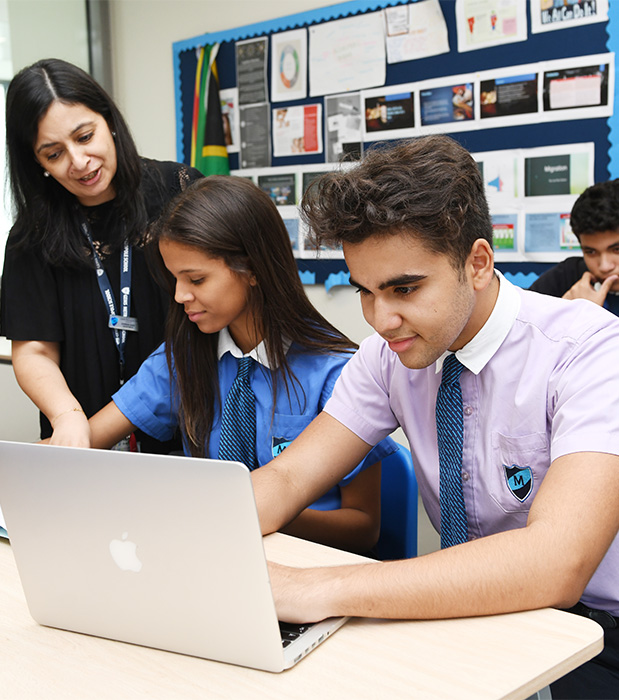 Live Q&A Session
Virtual Meet The Principal
Dear Parents,

Due to the epidemic COVID-19 virus, we are delighted to invite you to attend our Virtual Meet The Principal event scheduled on Monday, July 27th at 10:00am and enrol your child/ren from the comfort of your home.
WATCH
Mr Nav Iqbal
Our School Principal Mr Nav Iqbal in addition to our Foundation Stage, Primary and Secondary leaders have gone through a detailed presentation about our school and the outstanding British education that we offer.
Virtual Meet The Principal and Leadership Team
On Monday, July 27th at 10:00am parents will join the Principal and his leadership team on an online platform that we shall share with you after signing up for a Q&A session through which you will be able to chat live with the team and ask all your questions.
Please be notified that the application fees (525AED) will be waived for all the parents enrolling during the COVID-19 period. Seats will also be offered based on school report.
If interested in attending the event, please fill in the link below.