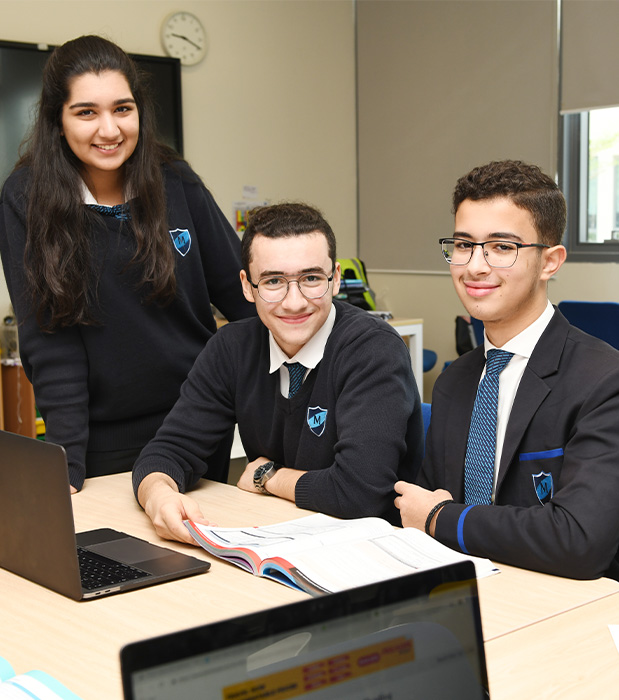 Scholarships
Online Scholarship Application Form
GEMS Metropole School offers scholarships to recognise excellence and potential. Recipients are required to show strong and ongoing contribution to the life of the school in their particular field, to work hard and to set a good example.
Scholarships are awarded for excellence in one or more fields of the life of the School. The awarding of a Scholarship requires good conduct and achievement in the school.
The candidates will benefit from a concession ranging from 25 to 100 percent off their annual school fees, the scholarships will be awarded for a single academic year and awardees will be required to apply for renewal annually depending on their academic progress.
Types of Scholarships
We offer a number of scholarships for students entering our school.
Scholarships may be awarded for high achieving students who show excellence or outstanding potential in one or more of the following areas:
Eligibility
All applicants applying for a scholarship must complete the application form below and submit to the SLT. A panel of senior leaders will award scholarships based on a set criterion and are offered on a yearly basis.
Academic – Y6 onwards
Quran – Y1 – Y13
Sports – Y3 onwards
Sports Scholarships
We cultivate and support young and talented athletes at all levels and intend to recognize distinguished performers who are able to qualify for a Sports Scholarship.
Learn more about the GEMS Sports Scholarship Programme
Specific eligibility criteria for Sports scholarships
Represent their country, region or city in one or more sports.
Demonstrate outstanding ability, dedication and potential.
Represent their school in their chosen sport.
Make a significant contribution to the sport at their school and inspire others as a role model.
Consistently achieve closely monitored academic individual targets throughout the year.
How to Apply for a Sports Scholarship
In order to proceed with the application process candidates should send an email to [email protected] with the attached:
Completed GEMS Scholarship Application Form.
Two reference letters (Please note: one of which must be your current sports club, national or personal coach).
The title of the email should mention: Sports Scholarship Application, the candidate's full name and class.
Please note: The applicant need to be existing GEMS Metropole student.
Online Scholarship Application
Please fill in the form below and submit relevant documents to substantiate your application. We will get back to you in due course.